THE NEPISIGUIT WATERSHED

The Bathurst Harbour historically has been a busy centre. From the early 1830s until late in the century, the village was dependent on ship building. As ship building declined, Bathurst began to depend on its wood resources. Pulp and paper remains a mainstay in the area to this day.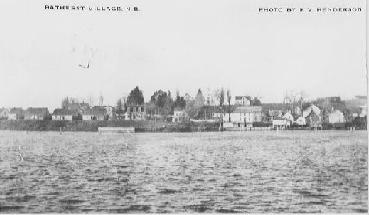 Bathurst Village

By the late 1950s, Bathurst also began to depend on its mineral resources. Extensive deposits of lead, zinc and silver were discovered. People flooded to the area, and the "Bathurst Rush" was on!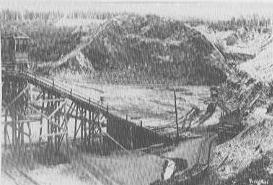 Mine 1907-1915

Unfortunately, this dependency on natural resources has not come without some environmental degradation and effect on our local flora and fauna. For example, in the 1960's, poaching, ruined stream habitat, lost spawning grounds, overfishing both locally and commercially off Greenland resulted in a huge decline of salmon throughout New Brunswick. In 1969, our own Nepisiguit River saw most of its juvenile salmon killed by waste sulphide dump runoff from a nearby mining operation. This large kill also resulted in an avoidance reaction which prevented returning adults from entering the river to spawn.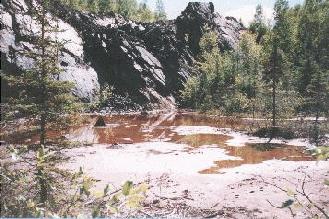 The old Bathurst Iron Mine





Mine Drainage at the old Bathurst Iron Mine

Luckily, through the hard work of organisations like the Nepisiguit Salmon Association, more effective management and regulations were put in place and the salmon "spawned" their way back. The total return of salmon (both grisle and salmon) to the Nepisiguit River in 1994 was approximately 3000. If developed to its full potential, it is anticipated that the river could support 25,000- 30,000 fish.





Salmon Fence on the Nepisiguit





Salmon Fisher on the Nepisiguit





More salmon information